Congratulations to the VCB Prep Hockey Squad who won Silver at the Ulster Hockey Regional Qualifying tournament on Friday 6th March. We were winners of our section allowing us to progress to the knockout stages. We won 1-0 against Penryhn in the Quarter Finals and 2-0 against Stranmillis in the Semi Finals. The final was against Methody and proved to be a closely contested match. Despite loosing 2-0, we fought right to the final whistle and defended with confidence and strength.
Well done to all the girls involved who showed such great sportsmanship and determination. We are very proud of you indeed!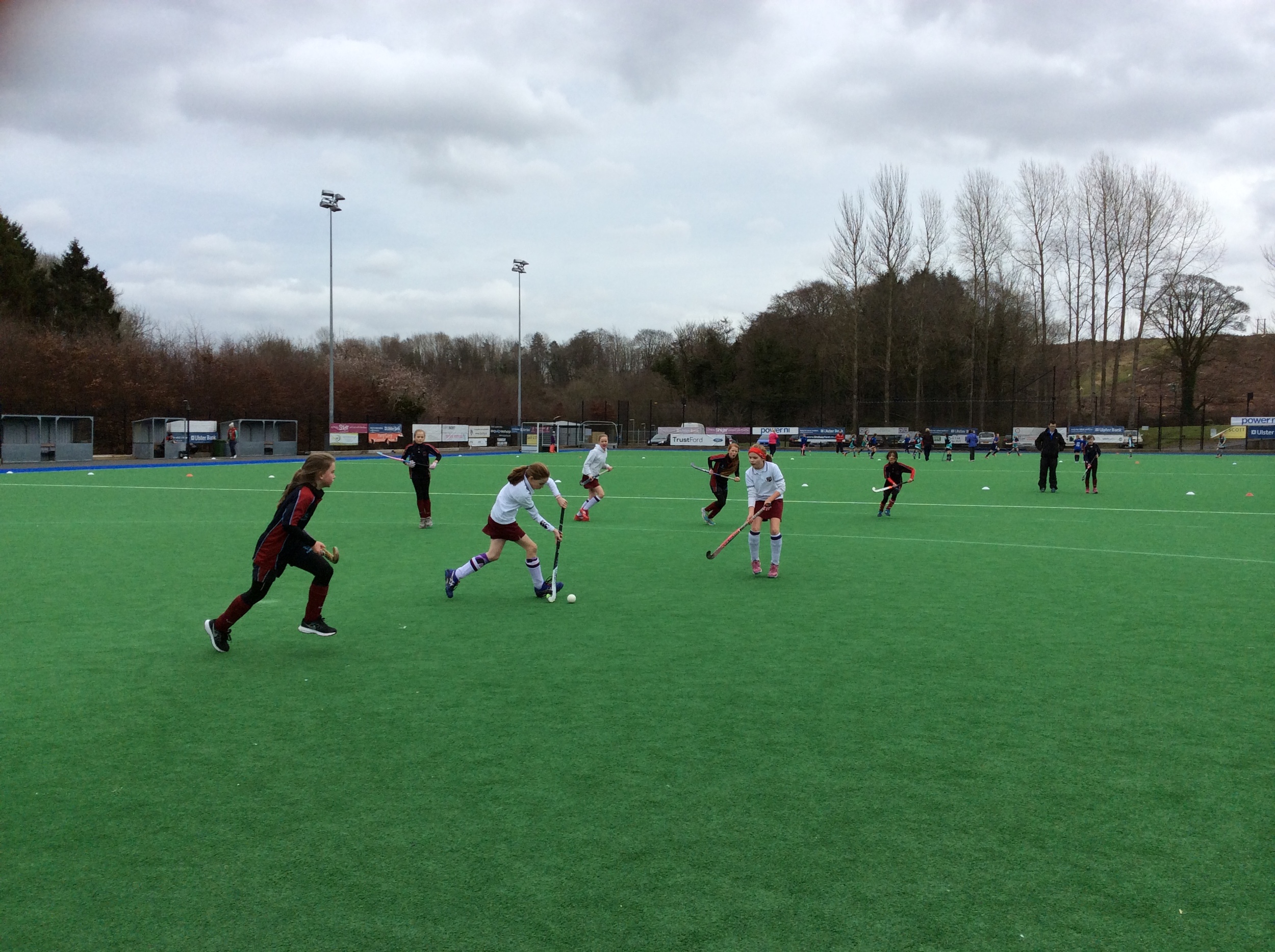 Team Captain's Blog
On Friday 6th March, the Prep Hockey Squad went to Shawsbridge to compete in the Regional Qualifying tournament. This was a great opportunity for everyone.
The squad (including, myself, Molly McGuire, Amber Young, Clara Hamilton, Ellie Ritchie, Lucy McQuoid, Ella Ross and Katherine Jack) played and supported brilliantly and as captain I am incredibly proud of everyone for winning against Stranmillis twice, in our first match and in the semi-final. Also, we won against Gilnahirk 5:0 and against Penryhn 1:0 in the quarter final. We drew against Strandtown A with no score and they went on to come 3rd overall.
Finally, it came to our last match in the final against our rivals, a very strong Methodist College Belfast team. We were all so excited. Despite playing very well, we sadly lost 2:0. We played on and fought hard until the very end. Our determined performance got us into 2nd place.
Of course, we could not have done this without coaching and training. Special mention must go to Natalie Patterson for coaching us very well indeed! Also to Miss McLaughlin for organising our team and we were by far the most organised team there! A special mention must go to Miss Du Toit for letting us come up on Monday afternoons to play and train with Year 8s and also to Mrs Henderson for supporting us and taking amazing photographs!
Well done and thank you everyone!
Lauren Patterson (Team Captain)